RENT A VW CAMPER VAN FROM THE VOLKSWAGEN EXPERTS
Renting a genuine VW Transporter California camper van from Leighton Drive is the perfect way to add the ultimate luxury and comfort to your break – whether it be a family holiday, a festival with friends or a sports tour on the road.
Our beautifully-maintained, 4-berth Volkswagen camper van hire service offers flexible rental terms, fully comprehensive insurance and mainland UK breakdown cover for total peace of mind.
VW GRAND CALIFORNIA CAMPER (4-BERTH)
Whatever type of trip you're planning, our understated Grand California will take care of it all without breaking a sweat.
Crammed with all of the comforts of a California, such as an electric pop-up bed, kitchen facilities, fresh water tank, night heater and more, you'd be hard-pressed to find a more rewarding camper van to take away with you on your break.
Also benefitting from an extendable sun canopy and bike rack, it's the ideal choice for those who like their adventures outdoors, with an extremely comfortable base to come back to.
With a powerful 199ps turbo-diesel engine up front, complete with DSG gearbox, this van has all the grunt you'll need to get you places effortlessly, with all the modern driving refinements of a brand-new luxury car to keep you safe and entertained along the way.
Get started now
Why choose a VW Grand California?
Renting a genuine VW Transporter California as opposed to a converted camper van is the obvious choice for those pursuing the pinnacle of refinement from their camping experience.
Manufactured as camper vans from the factory, California-badged vehicles offer well-thought-out and intuitive touches from top to bottom that help to make your time away as enjoyable and hassle-free as possible.
Our Grand California Camper is equipped with everything you need for your adventure, including:
Wet room with shower and cassette toilet
Dinette with 4 seats and table
Mains electric hook-up
Leisure battery
Central operating unit with touch control for
monitoring heating, lighting, and water levels
Window blinds
Hob with two burners
70 litre fridge freezer compartment
Fresh water tank
Two-person rear bed
Bike rack
KEY SPECS OF THIS VEHICLE
On top of the above, this vehicle also features:
LED headlights  
Front and rear parking sensors
Discover Media Navigation system (8" touch-screen, app connectivity etc)
Pricing
Please refer to the following table and either use the booking form or contact us for availability and make a booking.
Please note, bank holiday weekends are subject to the full weekly rate.
Low Season
(Nov – Feb)
£895
£495
Mid Season
(Mar-May / Sep-Oct)
£995
£540
High Season
(Jun-Aug)
£1,160
N/A
Why choose Leighton Drive for your VW camper rental?
Our team of Volkswagen experts and highly-trained mechanics offer an exceptional rental service, including:
Week, mid-week or weekend hire
All VW campers maintained and serviced in-house and under 12 months old
LV packs on all campers
Online rental function
Camper van hire rates from just £340 for 4 days
Collections on weekdays and Saturdays
Friendly, helpful customer service team
Book your camper hire here
Please fill in the form above to start your rental search, selecting "Van" as your vehicle type. If you have any questions about this service or want to arrange a booking over the phone please feel free to call us on 0114 2838484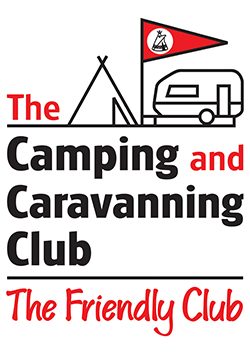 We're proud to be associated with the Caravan and Camping Club. Please contact us to find out more about the benefits this gives you when you rent one of our camper vans.